Soupbone presents,
for the May—June residency,

poems by
Ashia Ajani
algal bloom


At the surface is America,
an algal bloom of excess:

attempts to pull heaven from an
ethno-state of sorrow.

We live down here.
orchestrated hypoxia, our lungs

haggard through biomanipulation
runoff suffocates.

The metaphor ends here—
eutrophied.

nutrient spillover, deadly trickle down
too much of a decadent thing

discarded; their rage seeps into
our ranks, our soil, poisoned.

no night complete without
pondering imperialism

fascinated by the trajectory of grief
how easy it proliferates

unquenchable: sludge rich with decay
a latent darkness rendered

stagnant. all the water
got the aftertaste of kinblood.






Accessing Excess




Goddamn! Baby you lookin' so fresh to death
What you finna do? Where you goin with all that gas?
Illustrious immaculate blk- ooooweeee! Nigga I'm tryna
get like you, sew a whole seance to my gown and retrieve
forgotten gossip in silk and sateen of Biblical proportions!
O' my gorgeous glittering Gods of goodlooks all grown:
I mean, have you ever tasted sweetness from the source?
It's almost enough to make a nigga hop a flight and go
back to where loves him best: niggas doowopping a
silk press, aloe dipped loc, creases so sharp, starched to a soldier's
salute, return to a mouth of embodied pleasure, an adornment
ordained by centuries of hand me down joy, but Bitch!
Soon as that stimmy hit I drown myself in debauchery
Look quickly!
I'm a bead on Serena's hair at the 1998 US Open
I'm the gold in yo granny's teeth
I'm Smino's opal grill smoking swisher sweets
I'm decadence for the sake of decadence alone!
Yes, me and my niggas be ungovernable/unquenchable
Over the top, extra, indulgent, so wedded to the concept of beauty
our wayward fantasies too grandiose to ever be appreciated by
the colonial machine of our scarcity myth nightmares
Lord, look how we glow even in our grief -
Baby, you can't clock this crease!
Never doubt a nigga and a paycheck, a nigga and an advent speaking
all that is gaudy and sensual and demanding "I am here,
I am aching to be seen"
True, I am extravagant - and folks say niggas don't care about the
environment like my feet ain't planted somewhere, like I ain't
a product of transfer, transmutation, ecological restructuring
these fast fashion bogeys don't mean nothing to me, y'all gon ahead
Imma keep my fabrics I've earned my keep, could teach you more about
sustainability than you could ever proclaim
Cut from a different cloth, so I be
holding good flesh, just yearning to be free.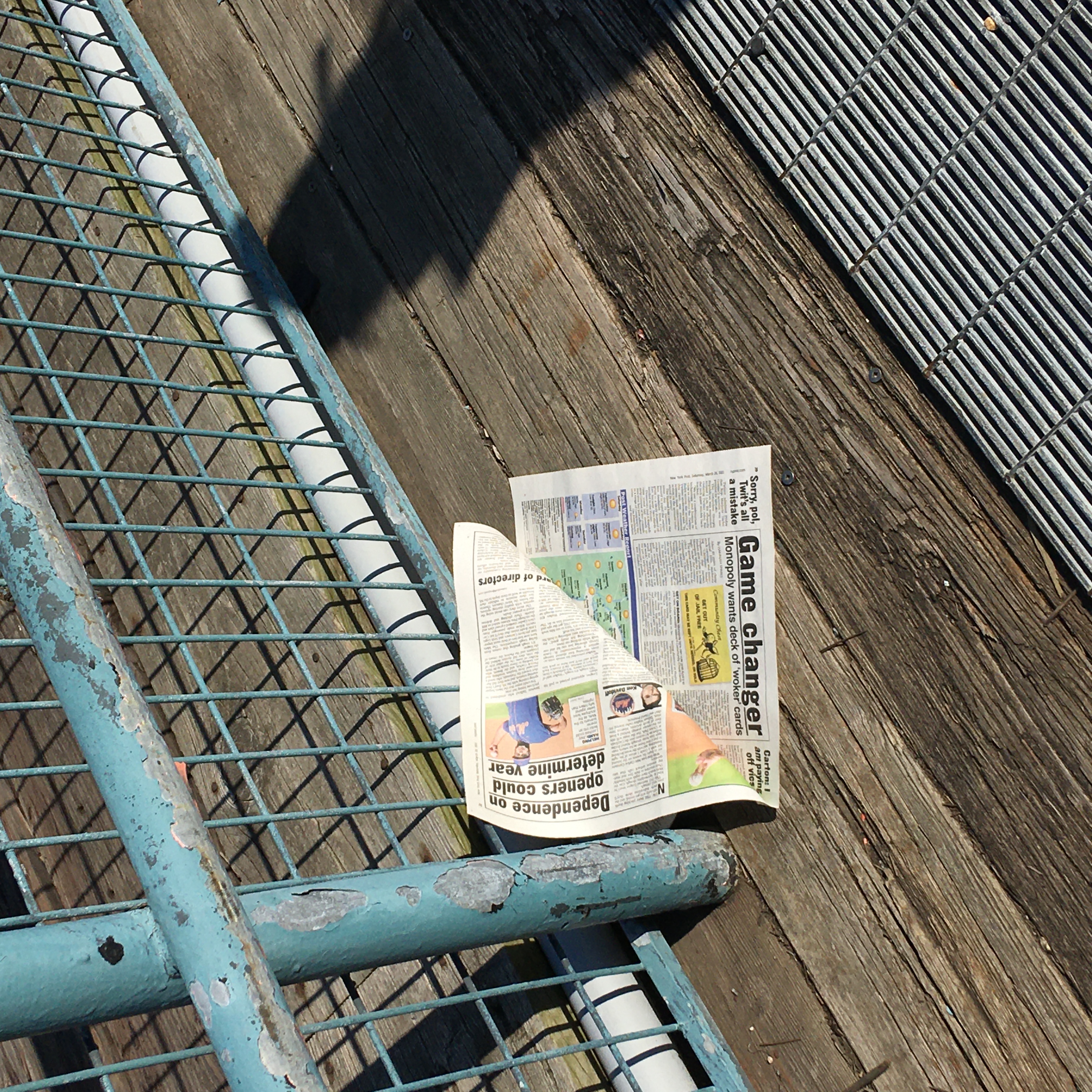 The Aftermath of Sugar




Let me tell you, dear reader
There is no such thing as a senseless tragedy
Every cataclysm, never divinely ordained

Orchestrated by history, and by history
made cyclical.
The first time the New World colonizers taste-

touched sugarcane, the thirst solidified insatiable
lust sullied by this voracious sugartooth
an empire built from sweetness, exploited



decomposed freshwater bodies into bare memory.



And now, when the air in South Bay
becomes sickly sweet poisoned with cane ash

the powers pretend to know nothing of the aftermath of sugar
disregard the Glades, their pleasurepain souvenirs
control burned to liberate ambrose, and in the process

swallow the breath of babes Black as soil burdened by
overharvest. evidence of harm begrimed to neglect and
Study "African genes," curious as to why we keep dying

made unGoded by geography, send thoughts&prayers with
no effort to stop the bloodletting.






---
Ashia Ajani (she/they) is an environmental writer and educator hailing from Denver, CO, Queen City of the Plains, and the unceded territory of the Arapahoe, Cheyenne and Ute peoples. She is a Master's of Environmental Management candidate at Yale School of the Environment and a birth / postpartum doula. She has been published in Sierra, Frontier Poetry, and Southern Humanities Review, among others. Their favorite body of water is Convict Lake, a place of memory, biodiversity, and carceral geography. You can follow their work at ashiaajani.com.

Additionally, you can check out their curated Black Environment reading list in our digital garden.
~ Published in collaboration with Soupbone; visual accompaniment by Phoebe Pan ~